×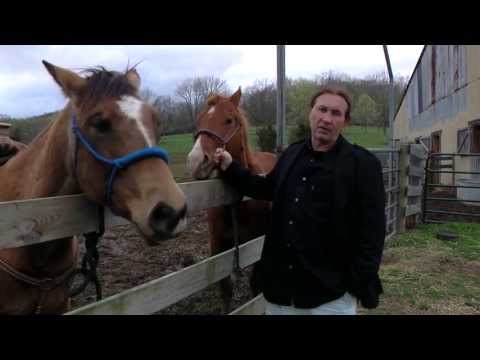 Originally from County Mayo in western Ireland, hard-bitten entrepreneur Tony Monaghan lived and worked all over the world before landing in St. Louis and founding Irish Construction Company. As he explains in his self-directed, -written, and -produced documentary feature Rednecks + Culchies, he's encountered his share of wild characters, but none quite like the plasterers and masons employed by his company. While the film's title suggest a cultural correspondence between the American and rural Irish working class, the sentiment that propels Monaghan's film is a flabbergasted fascination with his workers' exceptionally unruly, dissolute, and broken lives.
Notwithstanding the stereotype of the belligerent Irish drunk, Monaghan claims that his countrymen are mostly diligent, straight-shooting tradesmen. Not so with Americans, who in the filmmaker's account are appallingly disposed to addiction, negligence, thievery, violence, and general instability. It's plain that Monaghan has an almost paternal affection for the men who staff his crews, but he and fellow Irishman John McNamara spend a good deal of Rednecks + Culchies prevaricating uneasily about their Yankee associates. On the one hand, the picture they paint of the company's personnel is exceedingly unflattering, veering between pitiable and frightening. On the other, Monaghan is constantly praising the liveliness and humor of "his" men, although at times such accolades smell of forced fair-mindedness.
Rednecks + Culchies takes a bit longer than necessary to pick up momentum, devoting excessive time to establishing Monaghan's background. It's when the film begins lingering on troubled men like John "Johnny D" Dickey and Paul "Sandwich" Cantrell that it more confidently solidifies into a disturbing portrait of the American construction trades' sad state. It's undeniably raw and occasionally flirts with reality show gawking, but Rednecks + Culchies is nonetheless a sobering window into the little-discussed subject of addiction and violence in the blue collar workplace.
Rednecks + Culchies will screen at the Tivoli Theatre on Thursday, March 24 at 7 p.m. Admission is $12, with all proceeds benefiting the S.H.E.R.A.H. Movement (Sisters Helping Each Other Reach a Higher Height) Maple House Project, a two-year women's residential program focused on life and business skill development. More information is available here. Rednecks + Culchies will also be available for purchase from Amazon beginning on April 19.